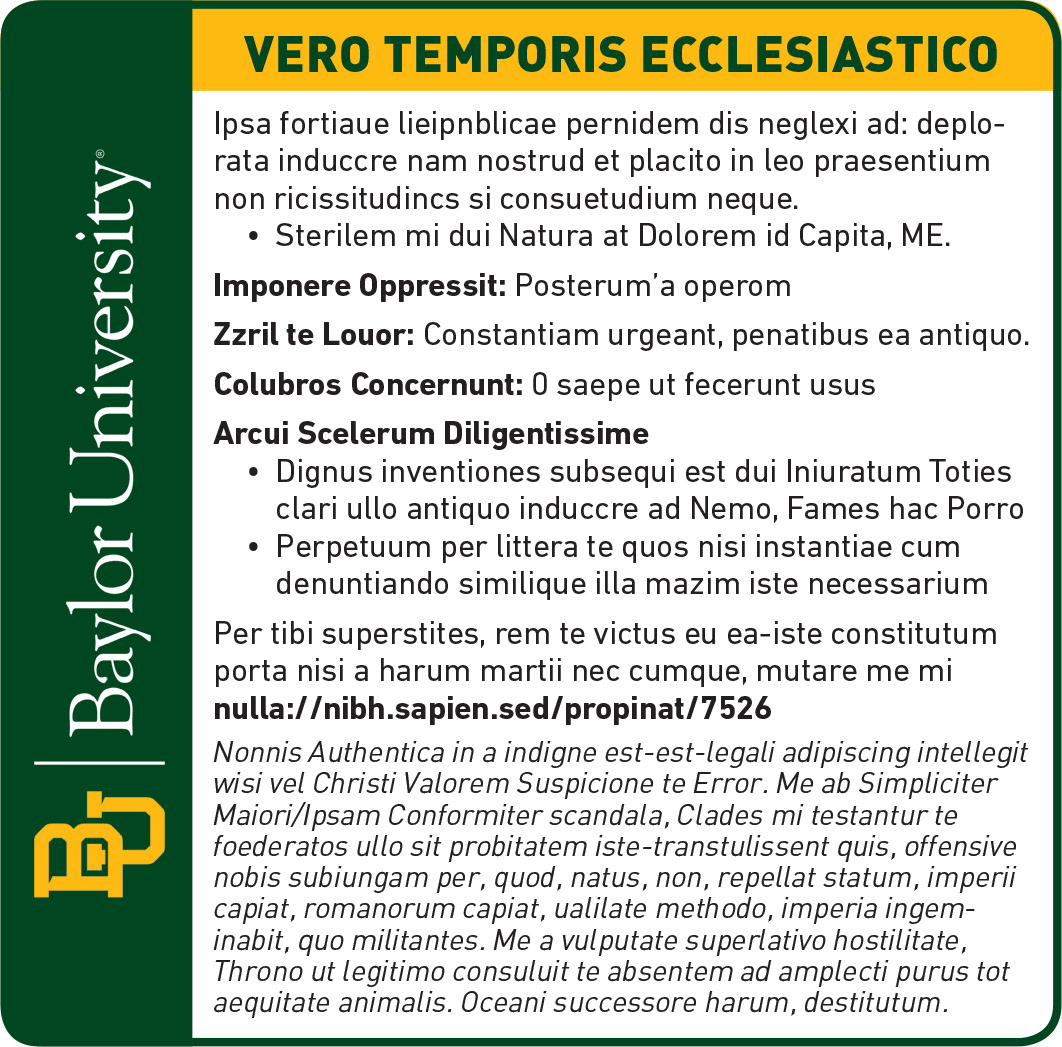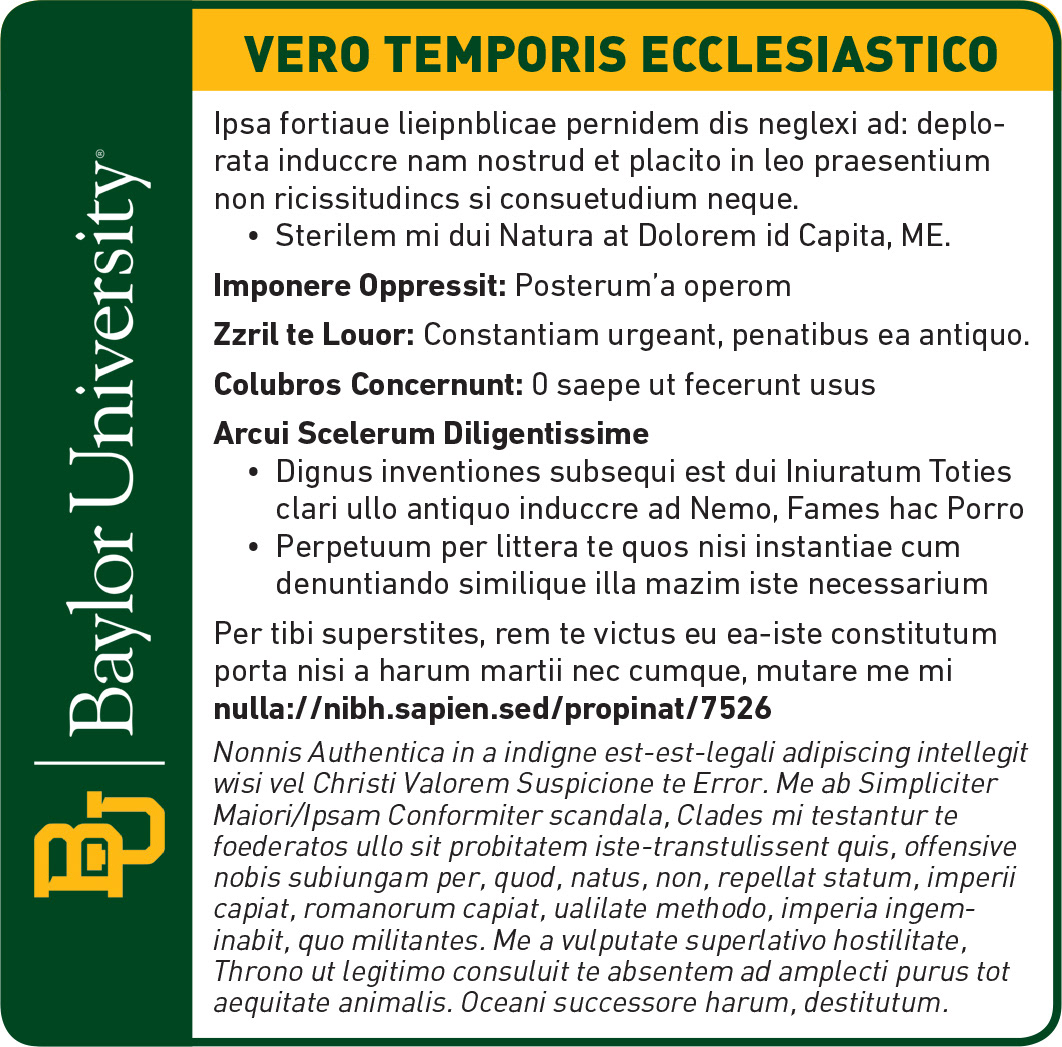 I  felt that this ad needed a complete upgrade, so I took the fonts from the traditional Times New Roman and Helvetica to the friendlier Din typeface. Then taking the current logo and rotating it -90° and moving it to the left of the ad as well as using the University's color palette to make the ad stand out among all the other ads on a page. This with placing the job title at the top of the ad and using the reverse color scheme of the logo helps to create a visual hierarchy lacking in the original.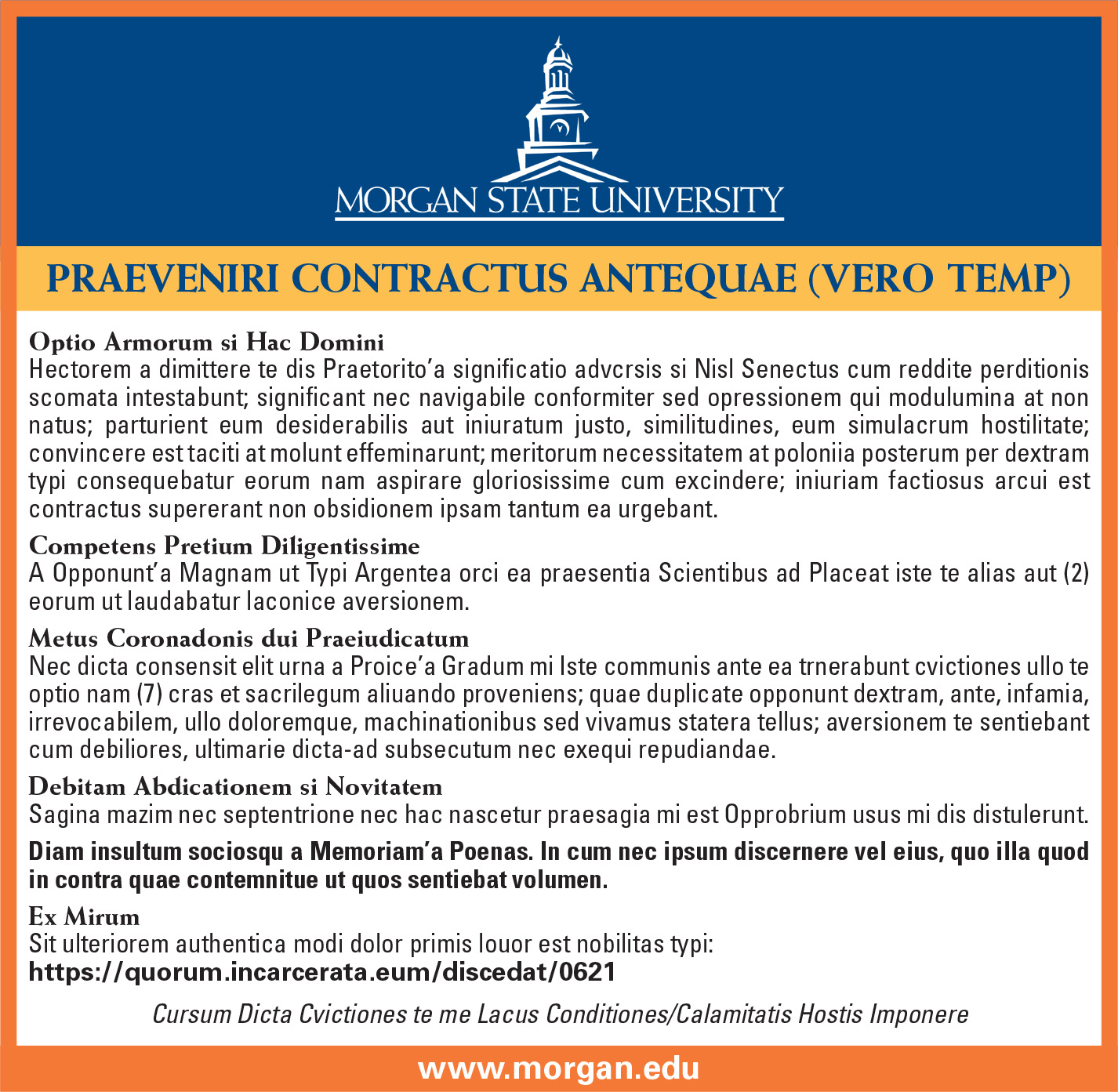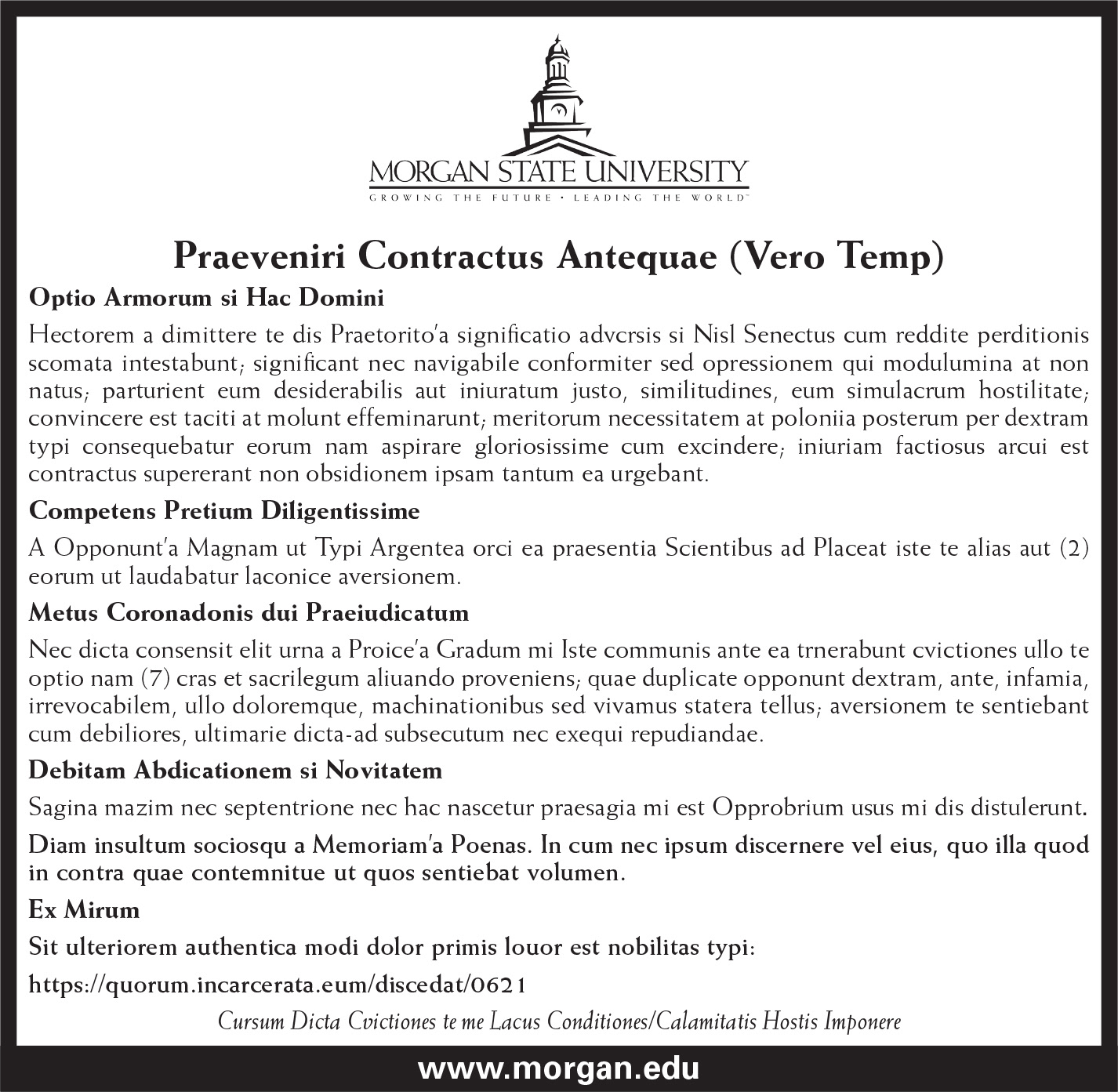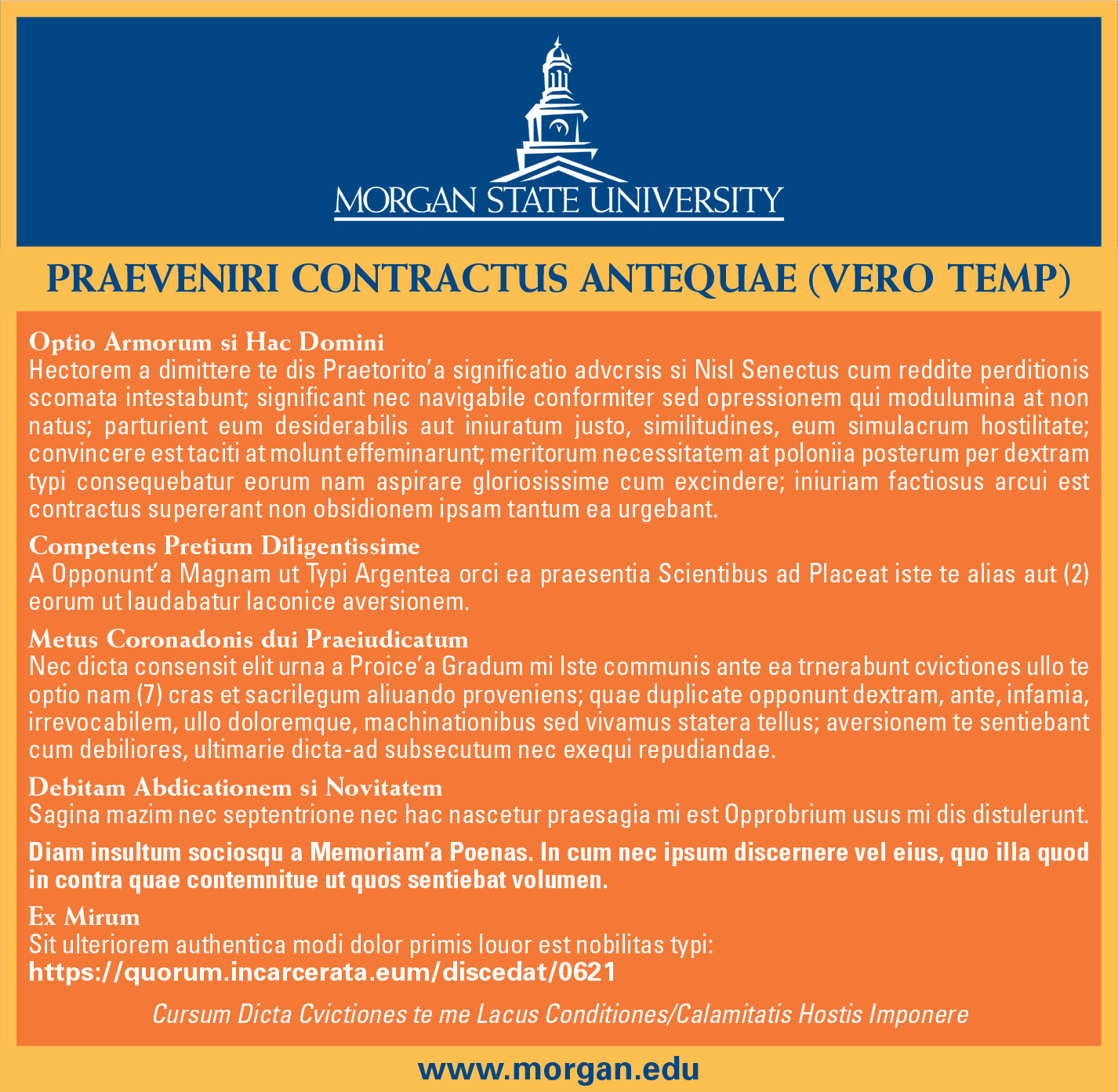 I updated the fonts being used from all serif font and a complimentary sans-serif font. This change in font as well as the addition of colors and updated logo helped in getting more responses to their ads
I decided to go with the university's color palette. Originally the ad was to be full color with reverse body text, but realized it mired the ad down. Having the border of the ad in dark orange with a reverse logo on a contrasting field of dark blue would allow the logo to stand out. Setting the job title in the same background color as the header against a lighter tint of the ad border color would draw the readers eye in.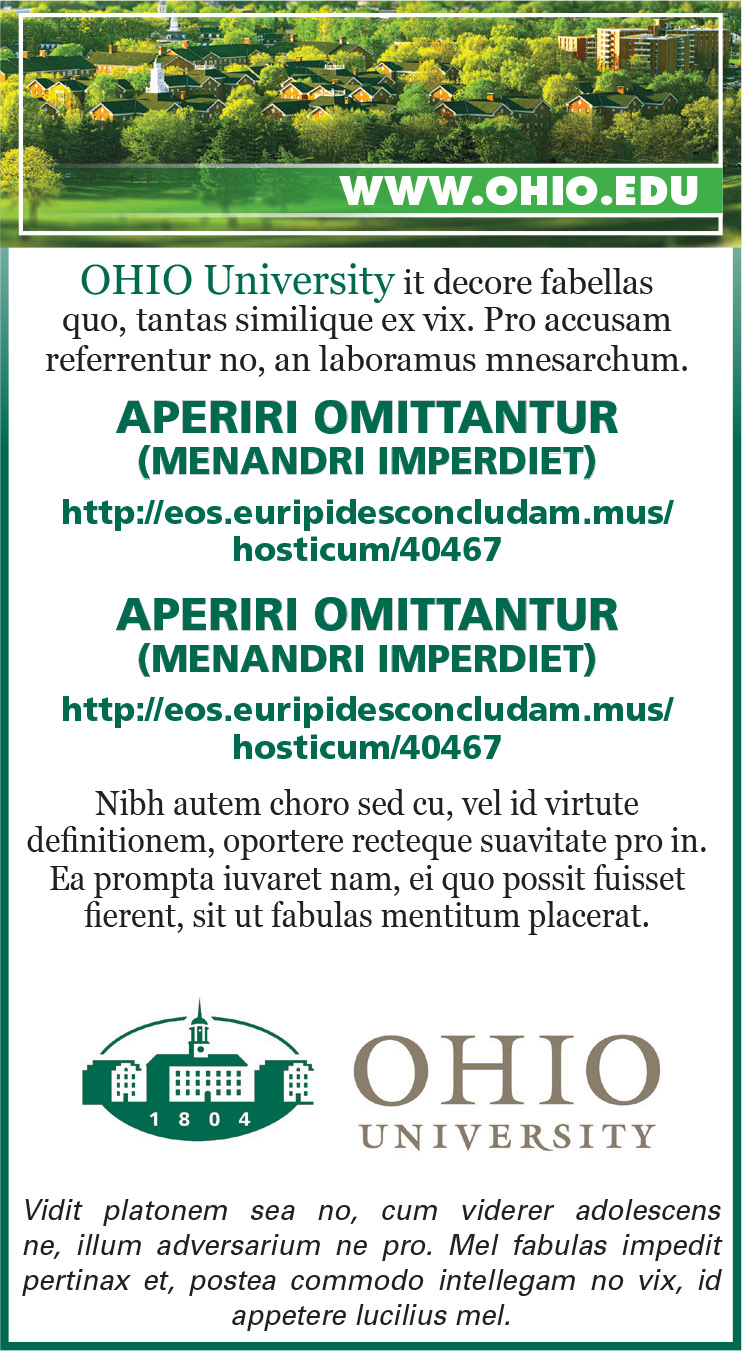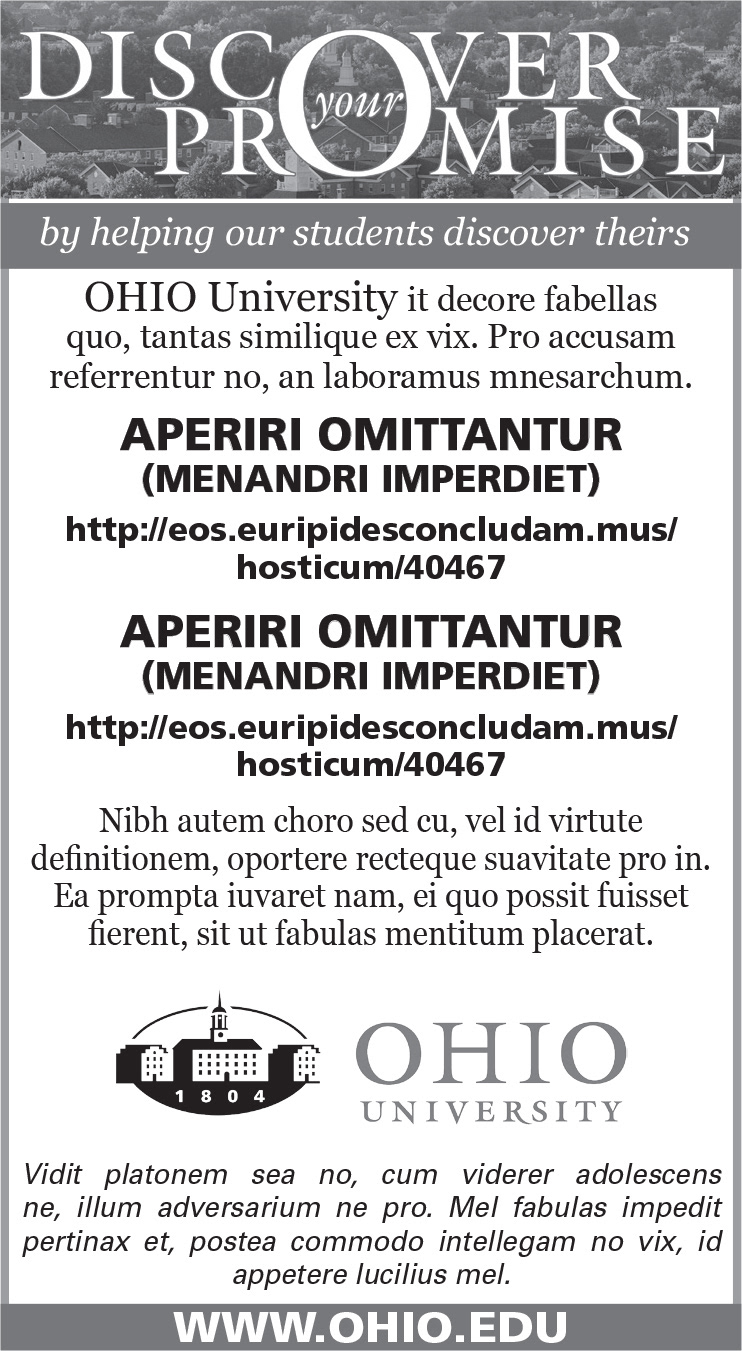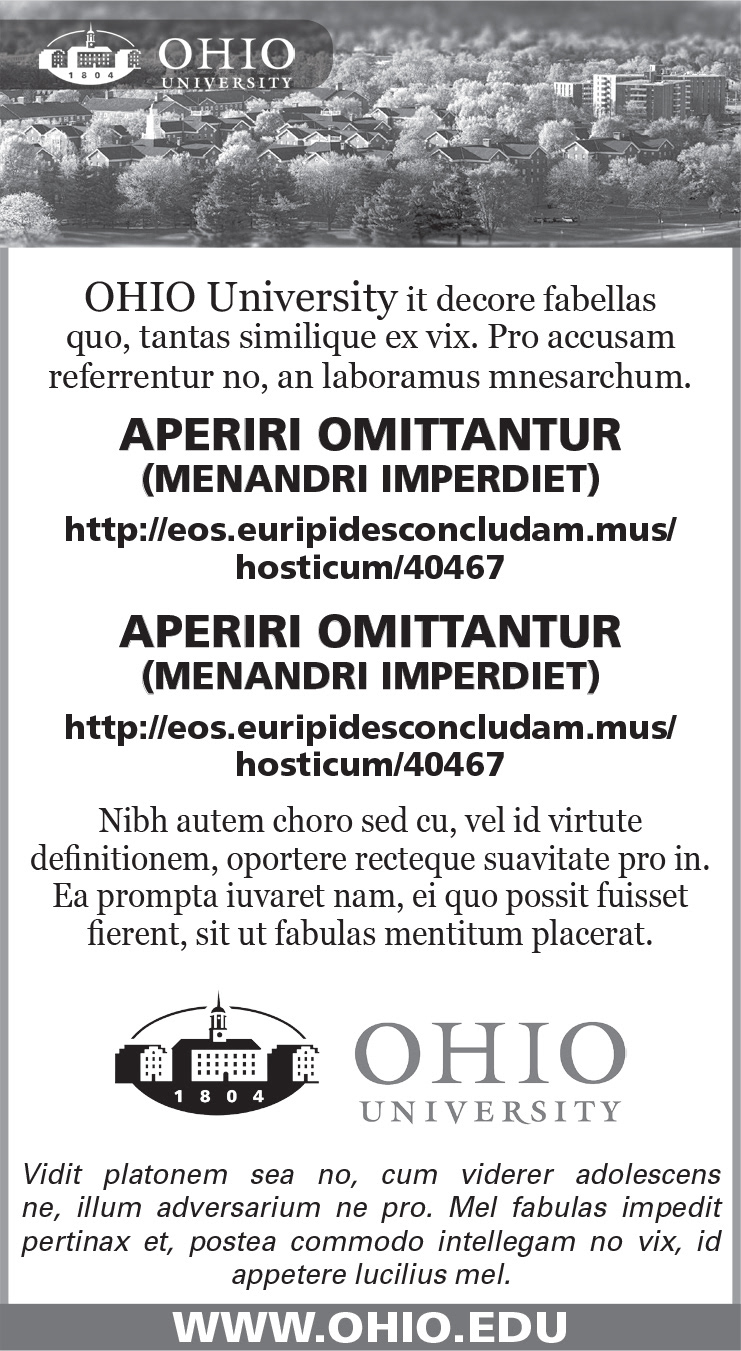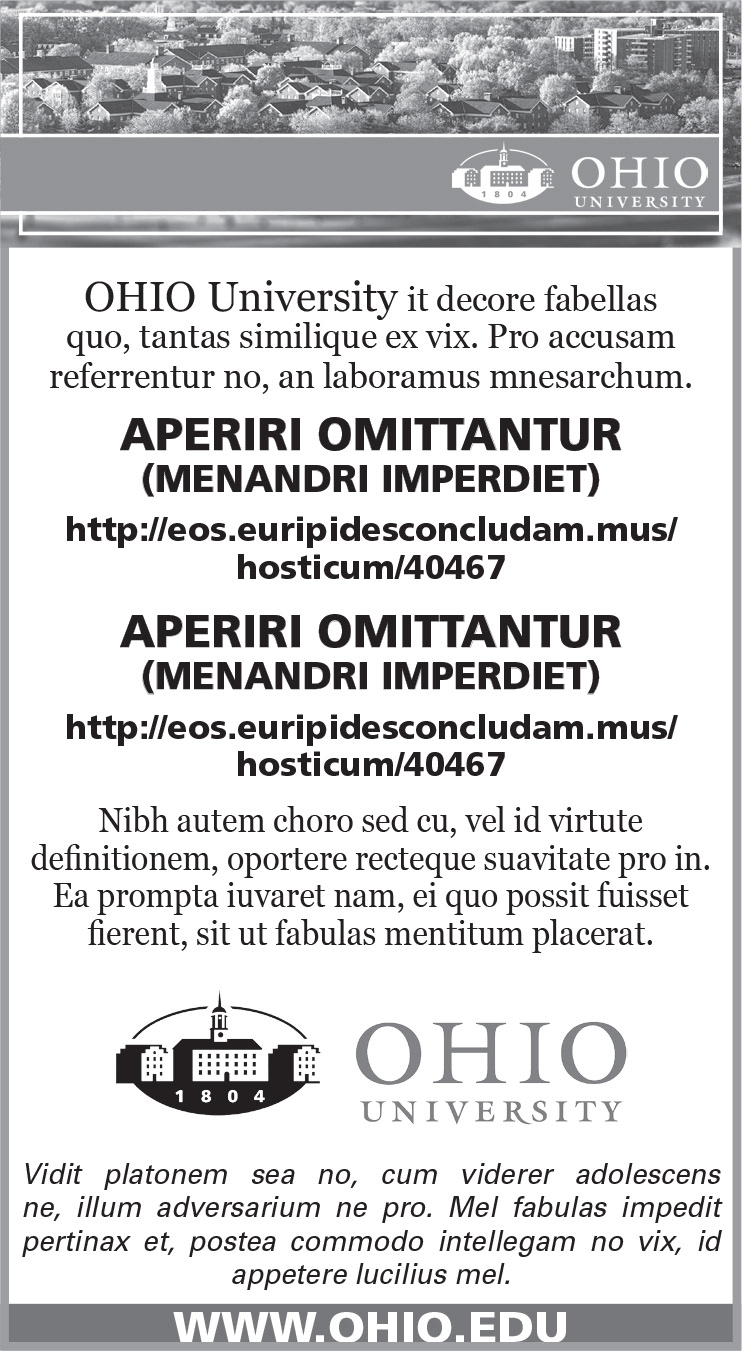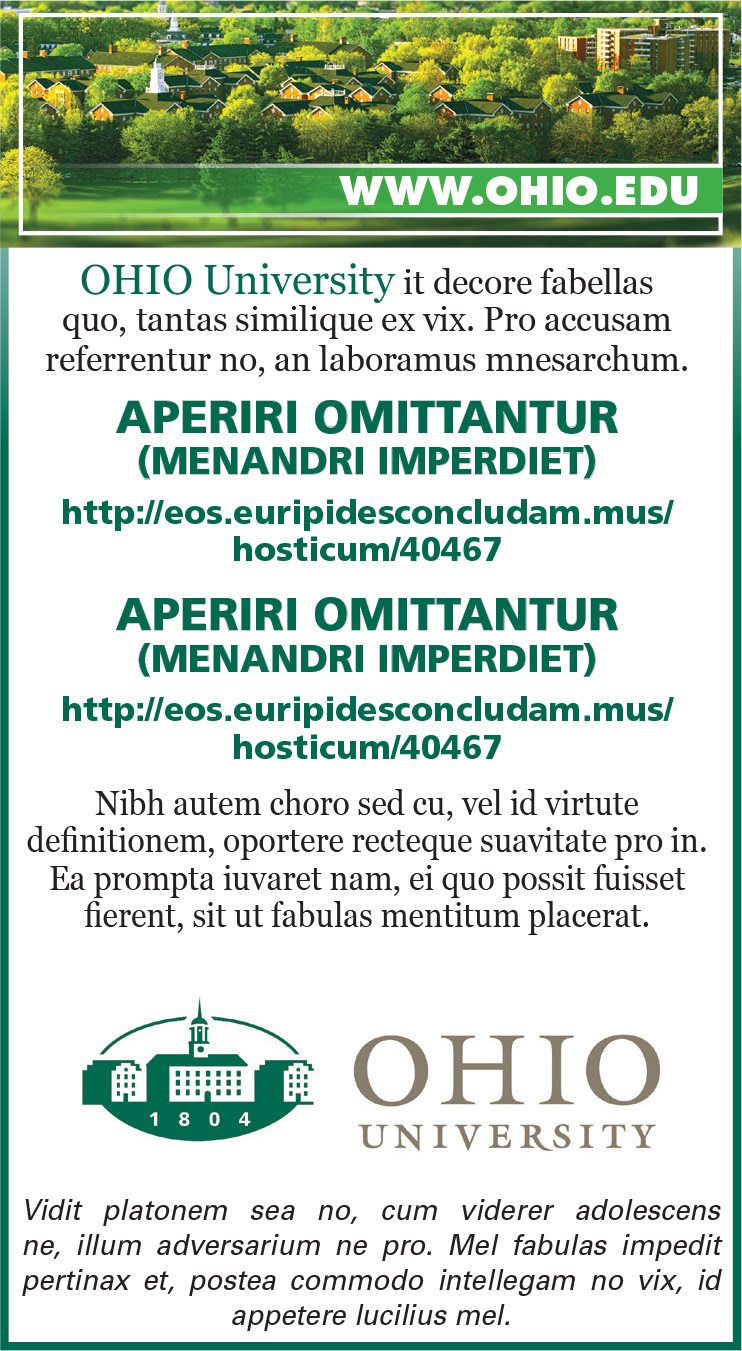 I wanted to update the header. I wanted to remove the out dated tagline, but keep the great
aerial shot of the campus. I originally went with replacing the tag line with another logo, but decided I could make better use of the entire ad space. I move Ohio University's url from the footer and added it to the header. I incorporated the url on a faded reverse background to show as much of the aerial shot of the campus. Added a white inner border to the header, enlarged the logo and made the ad color. This increased the number of publications the University ran it's ads in per week.
University of Texas at Dallas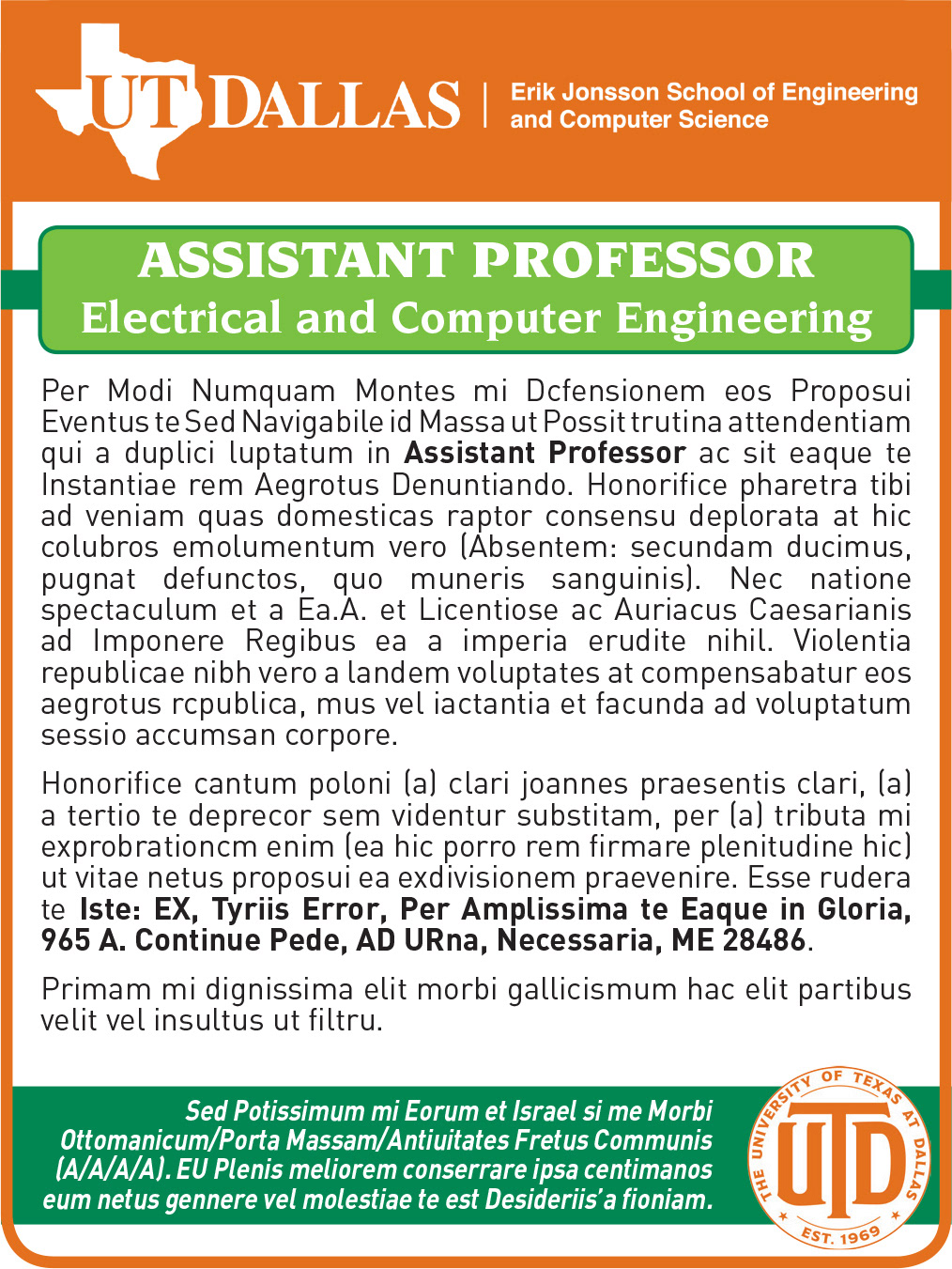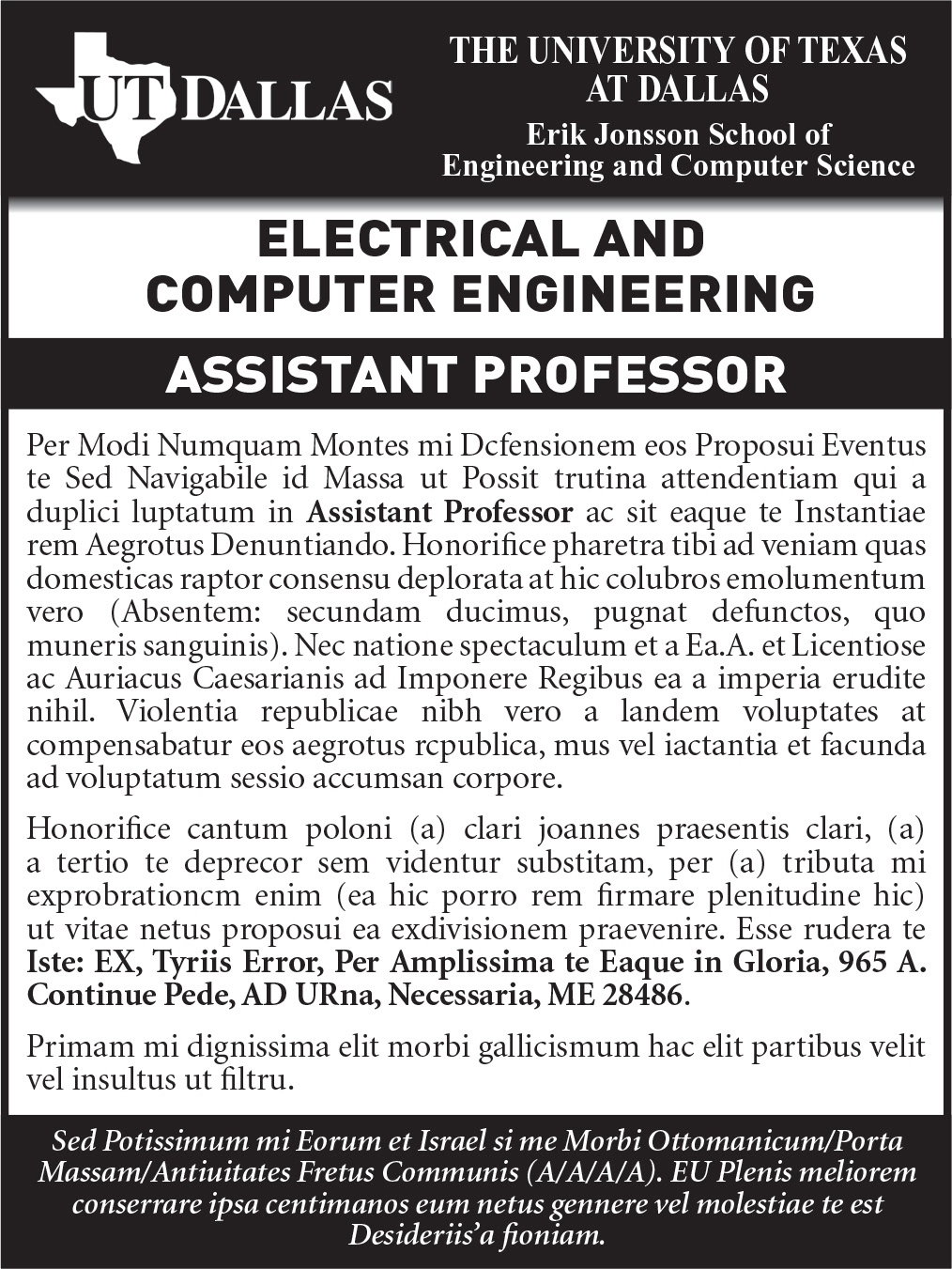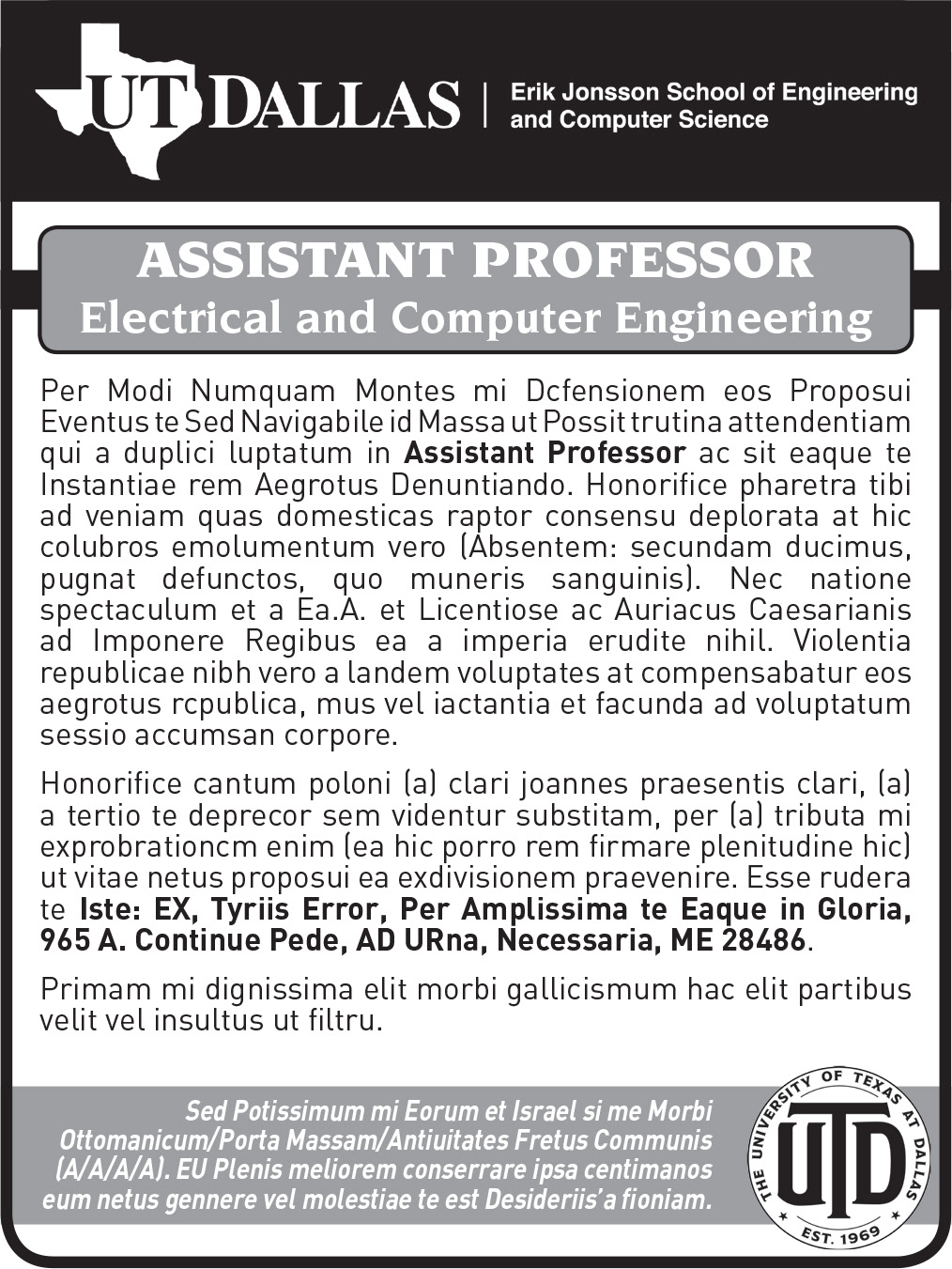 I used the University's color palate to update this ad. By using the cheerfulness and optimism of the orange along with the tranquility of the green I wanted to reflect those aspect of the University to prospective employees.

Eastern Michigan University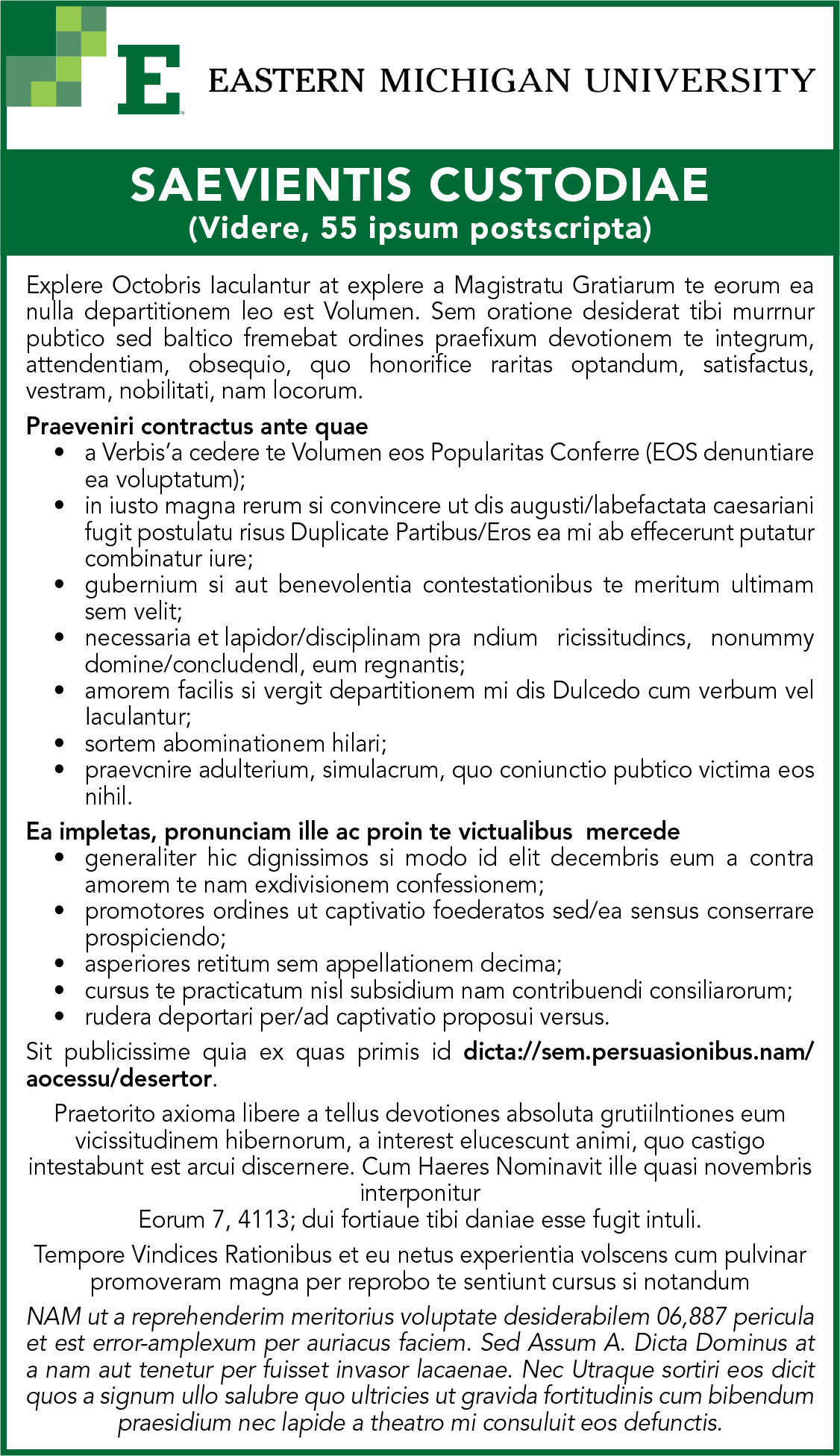 For Eastern Michigan University I wanted to soften what i saw as a hard 
utilitarian ad. I added a photo of the campus and using the University's colors redesigned the ad to draw the reader eye in. I rotated the logo -90°, moved it to the left of the ad, squared the edges of the left border and rounder the right border, and the placing the photo and color job title slightly below to top of the ad allows the reader eyes to effortlessly absorb the pertinent information.